Camping with its natural lagoon in Saint-Laurent-de-la-Prée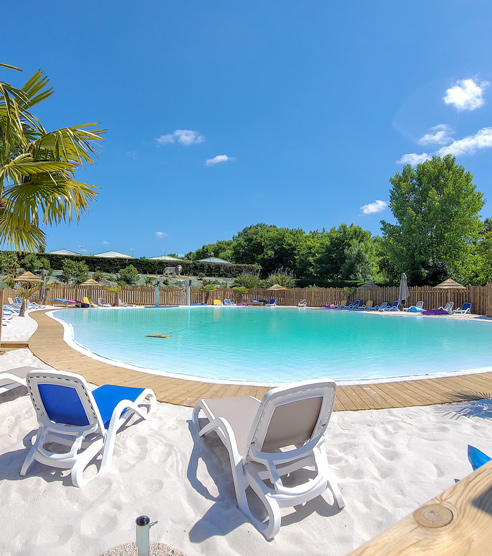 The natural lagoon in Charente-Maritime
The Lagoon Beach
It is an exceptional pool and unique in France in its design, realized and thought out from A to Z, by the technical team of Philippe and Graziella, the owners.
Enter the exotic and paradisiacal enclosure of the Lagoon Beach with its 800 m² of space surrounded by teak wood and its XXL pool of 450 m² with crystal clear and natural water, surrounded by a white sand and wood beach with its overflow, its waterfall, its exotic animals, its deckchairs, its giant poufs, its straw huts and its parasols.
The whole family can enjoy the peace and quiet of the natural water.
By the way, it's at the Lagoon Beach, where we organize games for young and old including our famous surf challenge and kho lanta, but also the summer dances, with all of our animators. For even more laughs, head to the slide next to our heated pool.
The Lagoon Beach is open from June 1 to September 30 from 9:30 am to 7:30 pm and you will be seduced by its exotic tranquil and soothing atmosphere.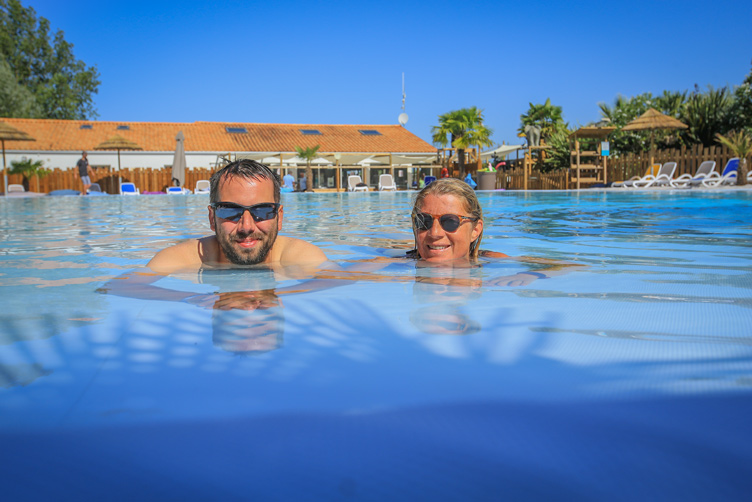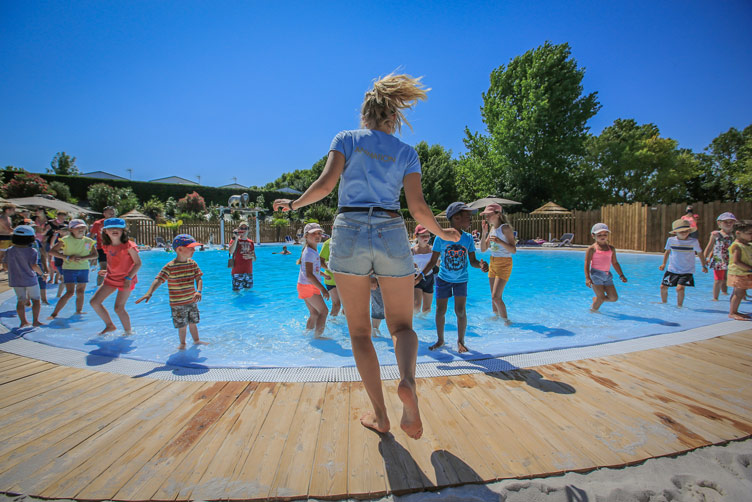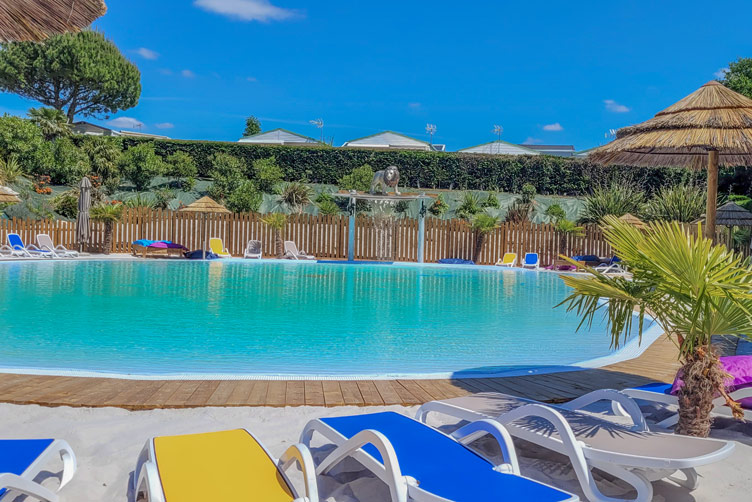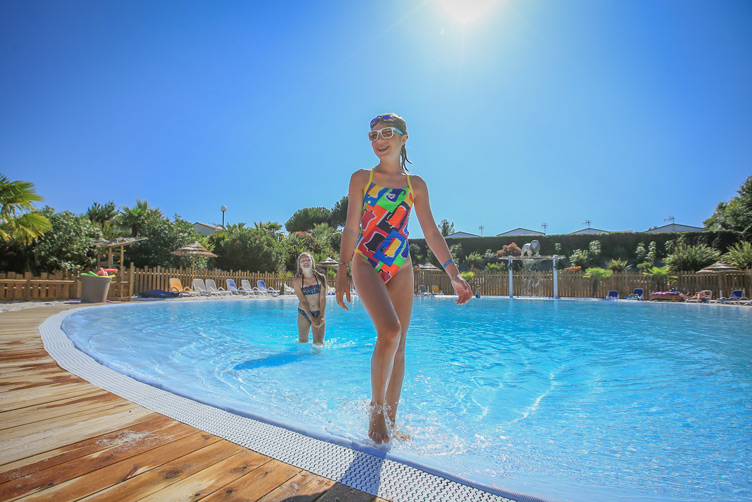 Bar-restaurant in front of the Lagoon Beach in Saint-Laurent-de-la-Prée – the Blue Bay
Impossible to avoid the Blue Bay facing the Lagoon Beach and in direct connection with the entertainment room where our festive and dancing evenings with shows take place.
Relaxed, exotic, restful and relaxed atmosphere 100% guaranteed, facing the lagoon to enjoy cocktails, waffles, granita, Italian ice cream or various ice creams and especially good food prepared by William our cht'i and chef (fried mussels, pizzas, burgers, tacos, rib steaks, beef tartar etc… ).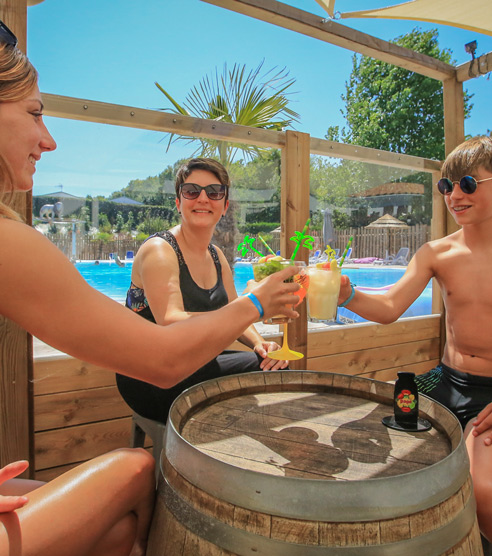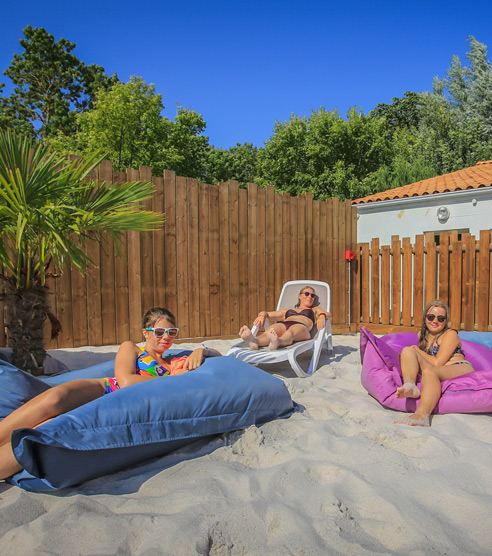 Our white sandy beaches, sunny or shaded wooden terraces with exotic shade sails, will transport you to give you that feeling of spending a vacation on the islands of Martinique or Guadeloupe.
Nice novelty: we have installed a beautiful VIP area with shade sails and beautiful white resin sofas with cushioned seats to enjoy the last rays of the sun in the evening or during the day to continue sunbathing or relax with serenity.
By the way, every late afternoon in summer with our animators, we organize game aperitifs from 6pm with drinks to win and moreover, what a laugh…
Our camping located in Charente-Maritime also has a heated water park and a heated indoor pool, to entertain young and old throughout the stay.
Discover our heated indoor pool and our heated water park